Founded in 2006, our family run business was created with the intent to share our homes with travelers who love to explore (like we do) these beautiful Sierra Mountains.
We welcome you to our Mammoth Treehouse, vacation homes of the Sierra's. My name is Dave Margolin, and I've come to be quite fond of this mountain since my first ski trips here during grade school, so much that I moved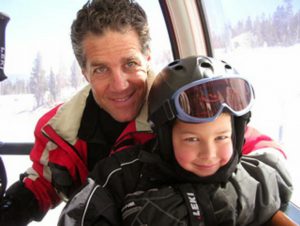 from my home town in L.A. to live in Mammoth shortly after my college years at USC. Working in Mammoth construction that year, I took up a weekend job as a ski instructor. We now live in Orange County, but our family frequents the Sierras during all seasons and just love it. Our son joined Mammoth Ski team 2004, and enjoyed instructions from the Dave McCoy family themselves, (Mammoth's founders). Being a homeowner in Mammoth and having served the local boards and committees has helped us with our sense of community in this wonderful town. In 1999, we purchased our first two homes here in Mammoth. The locations were so ideal, we wanted to share them with travelers who could appreciate them as we did. Having served in resort real estate development helped us to plan and model these homes with travelers in mind, each year making added improvements requested by our visitors. Treehouse-1 was such a hit in the Village, we decided to expand by adding Treehouse-2, just across the hall and during Summer 2012 it was remodeled with nearly identical design as T1. Both of these grand village homes are rated 5 stars on TripAdvisor where scores of testimonials have been posted. Our Treehouse 1&2 are continuously being updated, and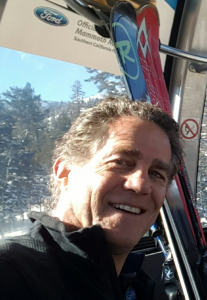 again in 2015 they each had major upgrades including new Kitchens and remote controlled Fireplaces.  In April of 2020, in response to the Covid-19 Pandemic, we overhauled all of our bedrooms by installing all new mattresses and foundations, atop of air-tight under-mounted platforms for maximum cleanliness.  We also instituted a new bedding policy with Hotel-style "triple sheeting", which provides the most sanitary solution, along with maximum comfort and peace-of-mind.  Lastly, for those of us now working from home, we upgraded to the highest speed Internet and installed triple mesh routers and work-stations (big monitors w/keyboards) in case you'll need to check-in at the office or classroom during your getaway.
We've modeled these homes with natural elements to blend in with the beauty of the Sierra's, with a generous use of stone, rough cut local wood, earth tones, lots of log furnishings, and a mix of rustic and contemporary flare.
We've developed a family run vacation rental business that we take great pride in and know you will enjoy our Treehouse Vacation Rentals in Mammoth Village. My staff and I look forward to sharing our home and hospitality.
Sierra Greetings
Dave and son Jacob Margolin